B&P' Tech for the Tribe: Community Support by repurposing technology
The COVID-19 crisis has resulted in schools shut across the world. This is the first pandemic to have had a profound impact on education not only in the Philippines but on a global scale as well. Community support has never been more important. There are over 27 million Filipino children that are out of the classroom at the present time and education has changed dramatically since the lockdown. Students now have to undergo e-learning or online learning through electronic technologies and media.
Public and private education institutions had to adapt to the new situation where face-to-face interactions are prohibited, resulting in alternative or remote teaching methods. Despite the extraordinary challenges presented by this pandemic, it also opened an opportunity for us to innovate and amplify alternative teaching methods that will allow for a more conducive learning environment given the restrictions and beyond the conventional classrooms.
Tech for the Tribe 
Several months into this global pandemic, we continue to find ways to support our Tribe in any way we can. It has become our bigger purpose to ensure that everyone is valued and taken care of during these trying times. One of the issues we came across given the pandemic situation was online distance learning and that not all children have the luxury of owning computers – and they're being left behind with schools closed by the coronavirus. Seeing this we thought of ways to extend and repurpose our technology.
Last September, we launched "B&P Tech for the Tribe" as a way of giving back to our awesome Tribe! The "Tech for the Tribe" program is aimed at providing the children of our Booth and Partners and ARCH Offices employees access to a desktop computer at home which they can use for distance learning while schools are shuttered.  Lucky winners from both B&P and ARCH Offices employees were provided with desktop computers for their children's online education while the reopening of schools is still uncertain.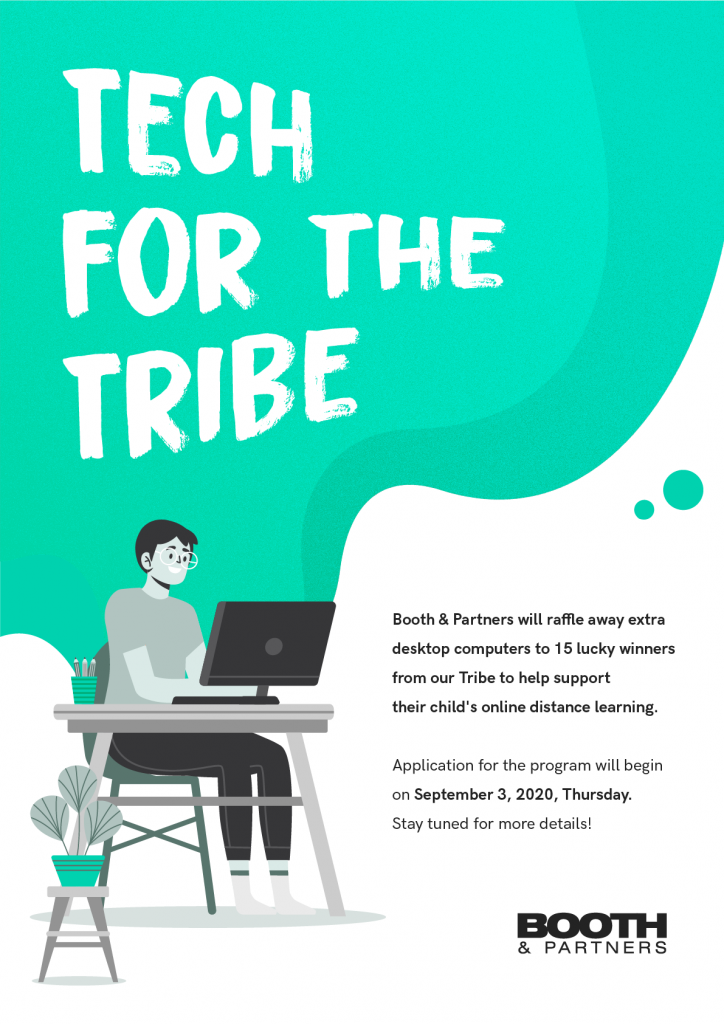 Initially, the program intended to raffle off desktop computers to only 15 winners. But seeing the number of applications, we have decided to give away the desktop computers to not just 15, but all 38 qualified individuals! 
Paying it Forward 
"I was simply blown away by the kindness of the B&P Management from top to bottom." 
This was the initial reaction of Cris Sacramento, Team Leader at Booth and Partners, upon learning that he was one of the winners of the desktop computer. "This is the first time my daughter has her own desktop computer. She can now learn independently and work on her assignments on her own without having to wait for her sister to finish," he added.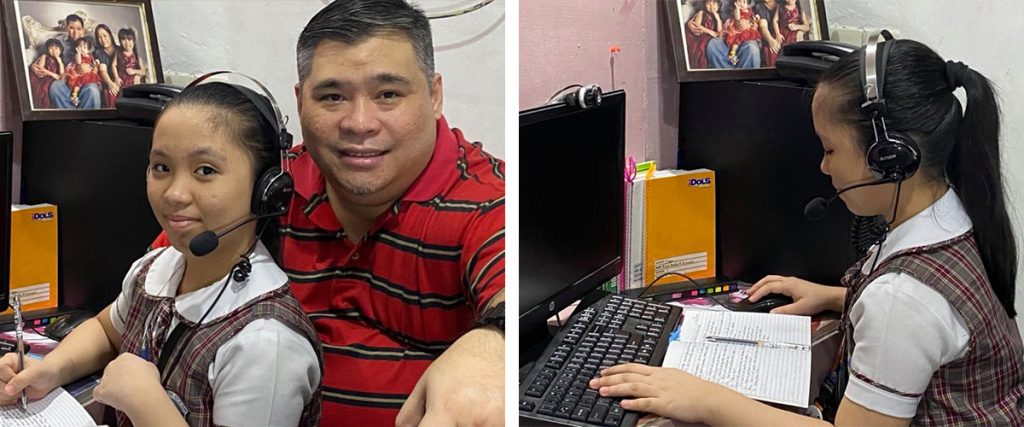 Chris and Aizy Sacramento
Meanwhile, weeks before the Tech for the Tribe program was announced, Team Coach Marianne Necessito asked her manager if Booth and Partners had plans on selling the desktop computers that were left in the office. She even almost bought one for her eldest kid. But as luck would have it, she learned about the company's initiative, submitted her entry, and won a desktop computer for her son. It was a good thing that she decided to wait a little bit longer.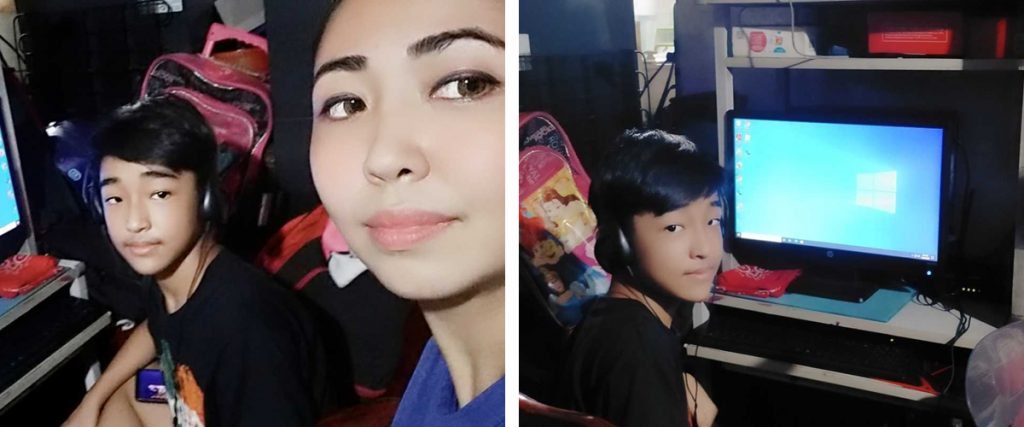 Marianne and Aeiou Necessito
"I was eating out with a friend when I received a notification on my Facebook account saying "We made it!" I checked Slack and saw a lot of names listed as grantees. I was surprised that there were way more than 15 winners, and I was one of the 38," Marianne said. "I couldn't thank the company enough for their kindness, generosity, and support, especially during these unprecedented times."
Access to Technology
When used effectively and appropriately, technology can remove barriers to learning materials, support students wherever they are, and give teachers more insight into the learning environments they are striving to create. We saw a great opportunity to extend and repurpose our technology.
One of the lucky winners and Customer Support Specialist and mother of two, Myrich Yasol, stressed how important access to technology is during this time. "It's really important especially with the current situation we're all in. Having the chance to learn and get everything done remotely or online plays a big part in our own and our family's safety, too," she said.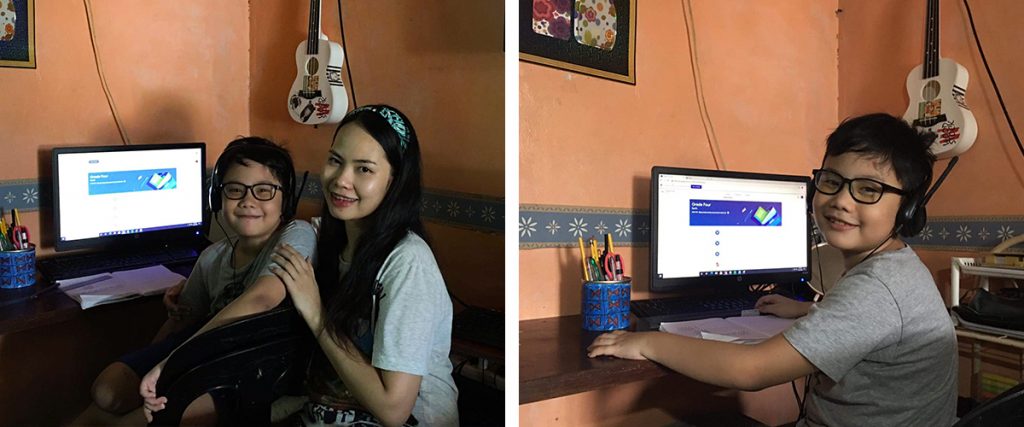 Myrich and Kyle Yasol
With access to technology, children become more creative and intelligent problem solvers as it enhances their learning experience. "The desktop computer was certainly a big help for my daughter. She uses it for daily meetings with her teacher and classmates. It also develops her strong points and helps her work on her weaker areas. She can still pursue her education even just at home now that there's still a health crisis going on, thanks to Booth and Partners," said Mae Alcantara, Senior Lead Generation Specialist at Booth and Partners, also one of the winners.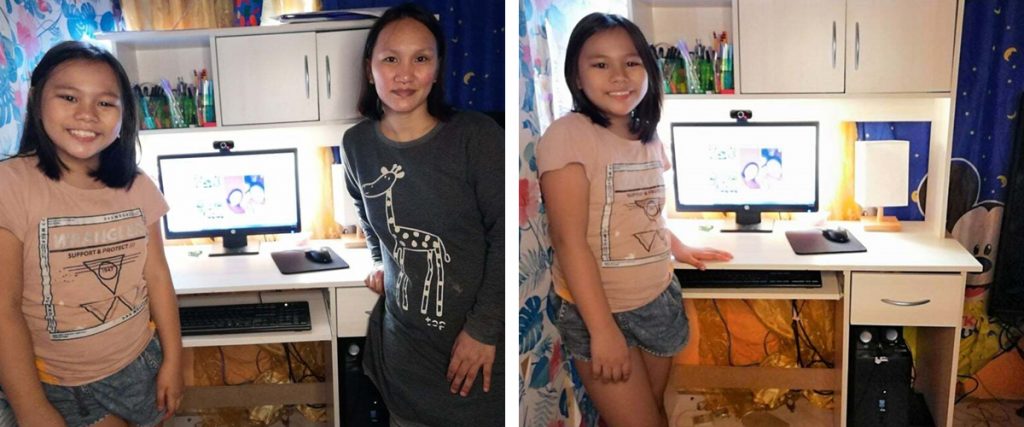 Mae and Umbrie Alcantara
Distance learning is not a walk in the park, so to speak. With very limited resources, the time has come for parents and teachers alike to be more innovative in terms of finding ways to provide children with quality education. For Janson Rosales, an IT Lead at Booth and Partners, online learning is something he had to learn and adjust to as months came by. 
"At first, I was hesitant that this would be effective to children, especially those little ones who need to be monitored all the time. It's also challenging for us parents since we're working during the day, which is also the same schedule as the online class of our daughter," he said.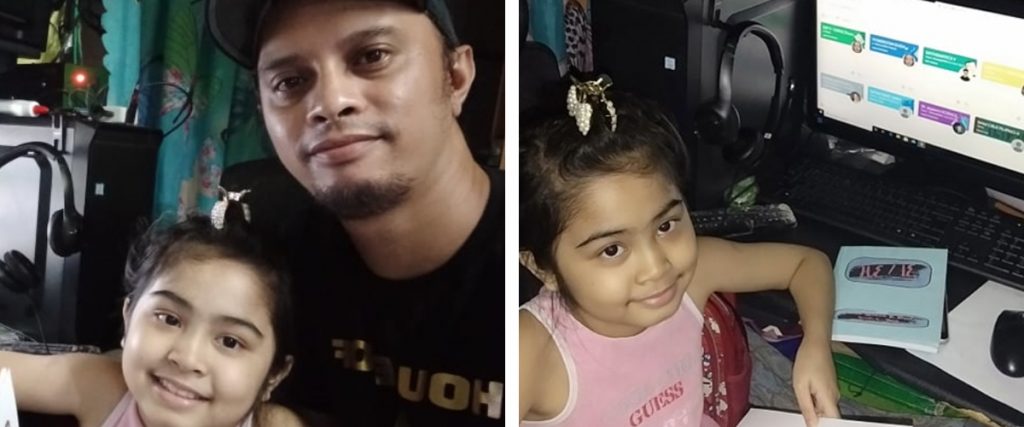 Janson and Janna Rosales
"My daughter uses the desktop computer for her online classes every day. Without it, she will miss the opportunity to learn and be left behind by her classmates on their lectures and assignments. I felt very excited not just for myself, but for everyone who won because it will be very useful for our children's learning. In these difficult times, our company still finds numerous ways to help the Tribe," he concluded.
The pandemic has produced a new world filled with challenges and struggles, and it is up to us to adapt and transform these into opportunities to uplift others. At Booth and Partners, our bigger purpose is to make sure that the driven, committed people who work with us are well valued and supported especially at this time.
This is just one of the first steps to living our core values and we are happy to support our tribe in the best way we can.
Discover more about outsourcing and
how you can maximize it for your
business success!
Get a copy of our E-book: Guide to Outsourcing.
DOWNLOAD NOW